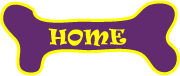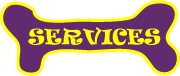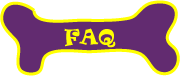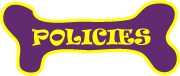 WELCOME to Soggy Dogs Mobile Grooming!!!


Now serving the Greater Baton Rouge area including Ascension Parish (Gonzales, St. Amant, Prairieville, Galvez)



At Soggy Dogs, we bring grooming to your dog.



Why Mobile Grooming?



Mobile Grooming pampers both you and your beloved pet with the individual attention and service you deserve!

For many pet owners, Mobile Grooming is the perfect solution to their pet care needs. And there's 2 main reasons why! Mobile Grooming is much more convenient for the customer, and it's much less stressful for your pet!

No longer will your busy schedule be disrupted by repeated trips to the groomer first thing in the morning to drop off, and again late in the afternoon to pick up your pet. With Mobile Grooming a professional groomer comes to you, at your home or place of business, at a time that's convenient to you.

Best of all, your pet will love it too! No more kennel environment. No more spending the day cooped up in a crate. No more exposure to dozens of other animals and any pests or infections that they may be carrying. No more cage drying. With Mobile Grooming your pet is humanely groomed by hand, start to finish, by a professional groomer. As soon as their styling is complete, your pet is promptly returned to the comfort and security of your loving arms, feeling happy, relaxed, and of course looking and feeling beautiful!

So call us today at 225.772.4805 or send us an email to schedule your appointment.